Get up and running in 5 minutes
Entreprise-class


job scheduler

Affordable job scheduler for businesses of any size with
clustering, recovery and event-notification features.
Easily schedule simple or complex jobs
Our job scheduler focuses on common organizational problems – reliability, failover, monitoring, and rapid deployment.
Have peace of mind with our free support
We offer free-for-life basic support during business hours through online chat, email and online Wiki.
Save money and time
Eliminate the high cost of integrating and maintaining complex and confusing libraries with our affordable scheduling turnkey solution.
Take control over your job scheduling
Obsidian lets you make scheduling and configuration changes easily without server restarts.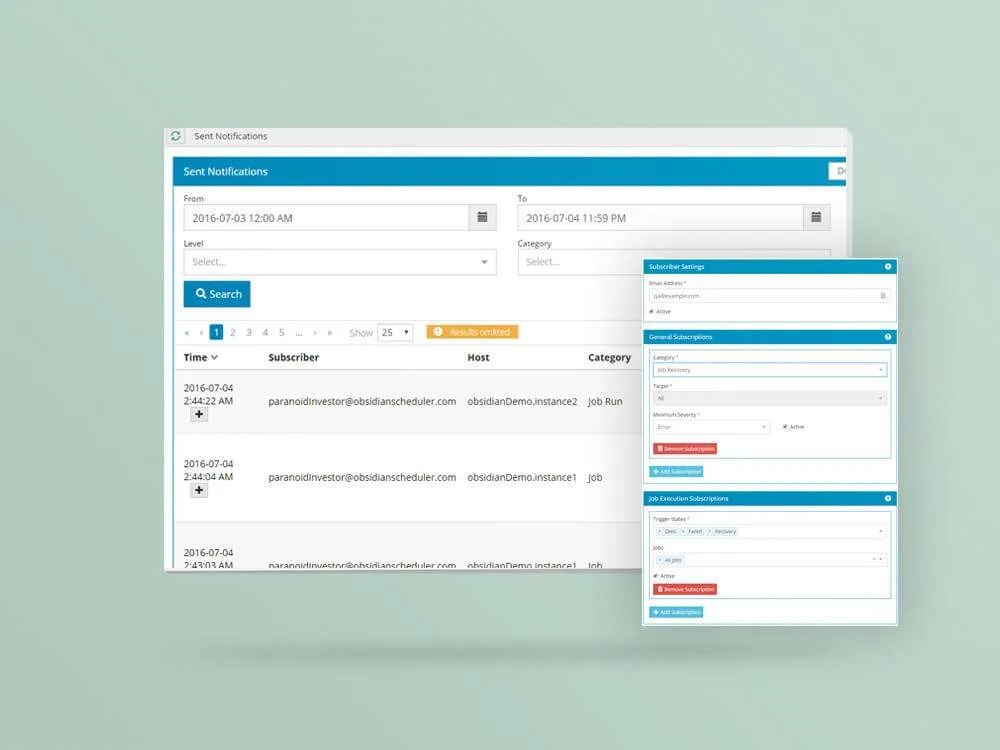 Configure your notifications
Find out immediately when jobs fail or other issues occur, so your business keeps running smoothly.
Easy clustering with failover
Enterprise-ready clustering and failover is supported out of the box.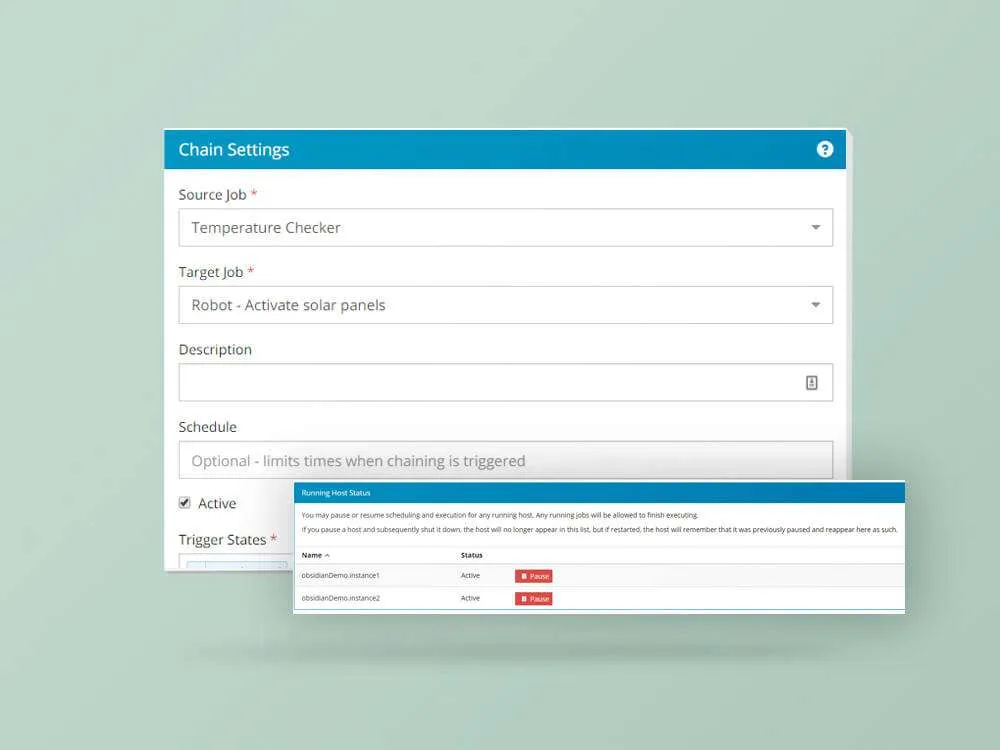 Monitor & manage with ease
Use our free web application to monitor your jobs, or integrate Obsidian into your applications using our API.
Trusted by startups, non-profits and
Fortune 500

companies

Obsidian Scheduler is a great product we have been using successfully for many years! Great feature set, clear documentation and excellent support from the makers of it!

Matthias B
Germany
Use Obsidian for free.
All the features, basic support and upgrades for life. For free.
Use Obsidian Scheduler on one node without restrictions, forever.
A second clustering node is free for a full year.